Is Good Skin Care a Replacement for Botox and Filler?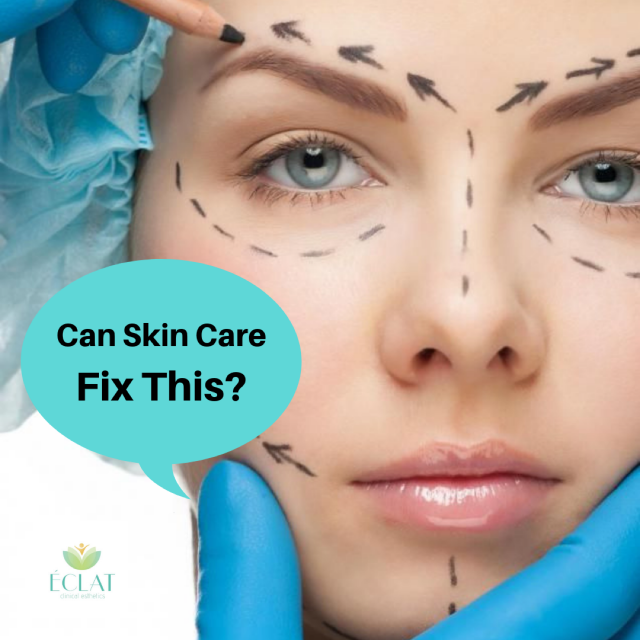 Can skin care fix this, or do I need Botox and filler?
In the age of injectables, this is one of the most common questions I get from my clients.  Estheticians often make the mistake of trying to convince a client looking for non-invasive anti-aging treatments that a non-medical service will address their medical complaint. Have a sagging jawline? Let's try microcurrent therapy.  Concerned about your frown and lip lines? Let's do a chemical peel.  Unhappy with the look of your aging neck? Let me sell you a life changing neck cream. The client unfortunately ends up with little to no improvement in their appearance and a loss of hundreds or thousands of dollars.
Being a good esthetician means being honest with yourself and you client when discussing the benefits AND the limitations of skin care. A customer should never be sold a $1400 package of microcurrent treatments to lift the face, when only injectable filler or surgery will work;  they should not be sold a $300 chemical peel to soften fine lines if a better result could be achieved by spending that same amount on Botox!
As a medical esthetician with a history of working in dermatology, plastic surgery and in homeopathic wellness I pride myself on being able to give my clients a comprehensive evaluation of their skin.  My treatment recommendations are always based on client expectations, health, lifestyle, budget and what I think will make them look their best NOT on whether or not I can make a sale on a service I provide or a product I carry. I give honest assessments, present all options and routinely refer my clients out to a local doctor when I feel their needs are better suited with injectables or even surgery. You can trust us to always have your best interests at heart!