Where to Find Budget Friendly Facials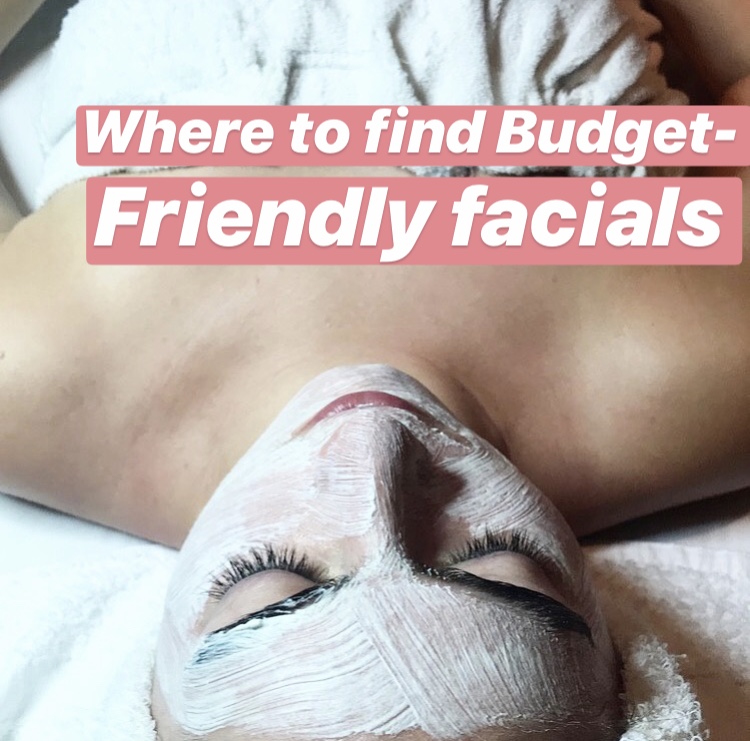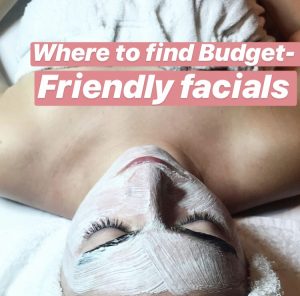 The skincare industry is thriving right now. No matter if you're 16 or 60, everyone  is on a mission for better & healthier skin! One side effect of this recent surge in skincare popularity is the refreshed attention brought to estheticians (yay!) and the ever classic facial. Every beauty editor and blogger is now recommending monthly facials to anyone looking for dramatic changes to their skin.
As an esthetician, I support the idea of once a month facials, but I've come to realize that not everyone's budget allows for $100+ a month to spend on a facial when there are bills to pay. So what's a skincare fanatic to do? Here are a few ways to get your monthly facial fix without breaking the bank.
Esthetics Schools: Schools are not the most glamorous spaces for spa services and the students aren't at their peak performance/knowledge. However, the deals are unbeatable and if you're concerned with a student "ruining" your face just stick with a basic facial. Basic facials will at the minimum provide you with some relaxation, a deep cleanse, a facial massage & masque. Pro tip: If the school allows gratuities, a small tip to a student can mean a world of difference to them while they are earning their license.
New Spas: Like the boom of the skincare product industry, salon suites are popping up everywhere giving rise to new independent spas and treatment studios (i.e. lash & brow studios, facial spas, nail salons etc.) New spas will most likely be offering discounts & deals to gain clientele and you can get great prices on new services.
Gyms: Many people may not know that a lot of gyms have in-house spas. If you have a gym membership, it may be worth looking at the services offered at a discounted price to you as part of your membership fee.
Express Facials: the express facial is a service typically 30 mins long that offers a deep cleanse, quick exfoliation and a customized masking session. This service is a great option for those who want a quick and relaxing session that gives your skin a perfect little tune up for an affordable price.
Groupon: using this discounted online service may seem super obvious but it's a classic that should be recommended, especially if you are looking for advanced (and expensive) skin care treatments. Using Groupon could also help you find a spa that you like before committing to a facial package. Pro tip: Groupon keeps most of the cost of the voucher you purchase; a tip to your skin care provider after your service will be greatly appreciated.
Senior Discounts: Some spas will offer specials or discount days to senior citizens.  If you have a flexible schedule and are willing to schedule your facials during unpopular days/times this may be worth asking about.
Facial Packages: When you do find a spa that you enjoy, investing in a facial package is a great option. While the upfront cost of purchasing a facial package can be pricey it lowers the overall cost of each facial. Many spas also offer extended payment plans (like Affirm, QuadPay and Klarna) to help manage the cost of your package.  Pro tip: Don't forget to tip your esthetician for each service as you would normally, even if the tip is calculated off the discounted price of the service.
At Eclat Clinical Esthetics we strive to offer services that are budget conscious and result driven.  We've added several new express services priced low enough to fit into anyone's budget, and we've also introduced short term financing on discounted skin care packages. If you have additional recommendations for our readers on how to find fantastic budget friendly facials, please feel free to share them below!