Drinkable Collagen – the New Fountain of Youth
Collagen is the body's most abundant protein, made up of amino acids, or peptides. It literally glues our bones, cartilage, skin, and blood vessels together. It's what makes our tissues grow, mature, and move. Its presence under your skin can keep it from sagging over time. Unfortunately, starting in our 20s, our bodies produce less collagen, causing our skin to sag and wrinkle, our bones and joints to weaken and stiffen, and our hair to become thinner. A diet high in sugar, excessive sun exposure, along with daily stress and smoking also diminish collagen levels.
U.S. consumers are expected to spend $293 million on collagen products in 2020. Should you be taking it too? 
Many believe that collagen supplements can help reduce the effects of aging, such as by adding moisture to the skin, reducing wrinkles, and improving elasticity - but what do the studies say?
In a study in the Journal of Medical Nutrition and Nutraceuticals, several women drank a mixture containing various vitamins, minerals, hydrolyzed collagen, and hyaluronic acid. The study showed that compared with those in the control group, the women who drank this mixture reduced the depth of their wrinkles significantly. The participants' skin hydration and elasticity also improved significantly.
Another similar study in the journal Skin Pharmacology and Physiology looked at the effects of collagen supplements on women's skin. In this study, the women took either a collagen supplement or placebo for 8 weeks. After those 8 weeks, the women who took the supplement had higher elasticity and moisture levels.
Wondering what else it can do for you?  Some other things collagen supplements may help with include:
maintaining a healthy gut
maintaining a healthy weight
promoting healthy nail and hair growth
Reduce stiffness of arteries in the heart
Prevent deterioration of bone density
Help increase muscle mass
Promote joint health and reduce joint pain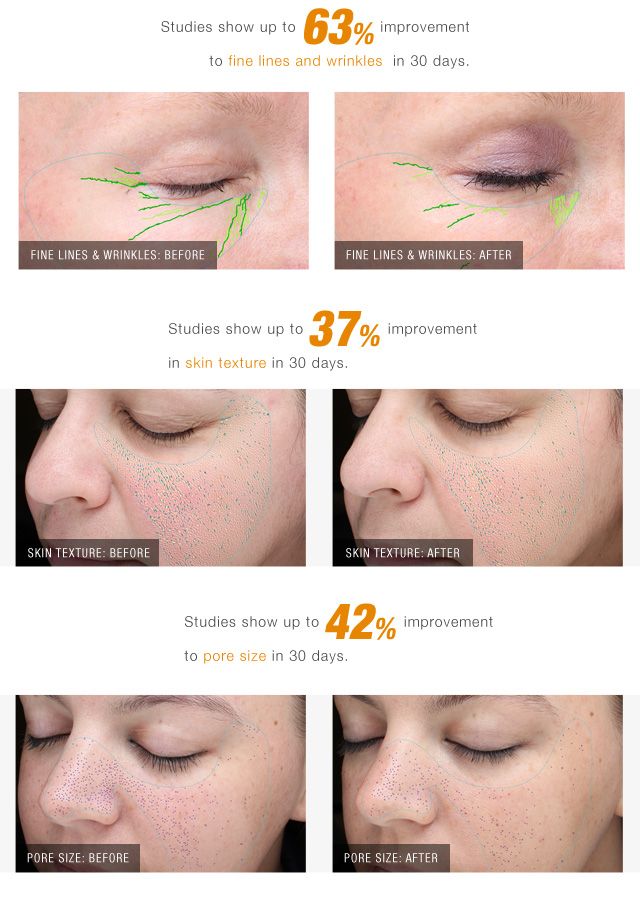 We recommend Yana Daily Collagen Shots!
YANA™ is a highly concentrated liquid beauty supplement powered by Lumiplex™ technology. As the first step in a skincare routine, YANA™ elevates your daily dose of ingredients that benefit vital skin functions like collagen synthesis, moisture retention and free radical defense.
It's formulated with bioactive collagen peptides shown to increase firmness, reduce wrinkle depth and restore hydration, along with ceramides, antioxidants and vitamins that contribute to skin's youthful, healthy appearance.
KEY INGREDIENTS: (Free of GMOs, sugar, gluten, dairy and soy)
Hydrolyzed Bioactive Collagen peptides
Wheat seed extract
Ultra-nutraceutical antioxidant complex: hyaluronic acid, green tea leaf extract, organic acai fruit (Euterpe oleracea), organic pomegranate fruit extract
Vitamin C (ascorbic acid)
Biotin
Vitamin B6 (as pyridoxine HCl)
Pantothenic acid (as D-calcium pantothenate)
Affordability and protecting your skin care investments.
If you are investing in skin care treatments which are designed to stimulate collagen such as microneedling, microchanneling, microcurrent, radio frequency or ultrasonic therapies, drinkable collagen is the best way to enhance and prolong the results of these therapies. IV beauty drips and celebrity endorsed supplements are trendy but expensive. YANA™ presents a more affordable option, is designed specifically for skin and also contains a variety of antioxidants and vitamins to also improve your immunity and overall wellness.